http://www.politicalcortadito.com/2017/01/16/mike-grieco-first-to-run-for-open-miami-beach-mayors-seat/
Commissioner Michael Grieco was the first to file paperwork last week to run for the top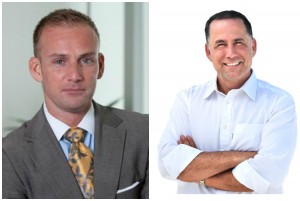 dog seat after Mayor Philip Levinesaid he would not be seeking re-election. But you can bet he won't be the last now that there's no millionaire incumbent.
Already there have been reports that former State Rep. and Senator Dan Gelber, who ran for Attorney General and lost to Trumpette Pam Bondi in 2010, may be interested in the job. Gelber, who is the son of two-time mayor Seymore Gelber, has gotten a bunch of calls urging him to consider it and he is doing just that, said his political consultant Chrisitan Ulvert, who also happens to be Levine's political consultant.
Does this mean that Gelber is Levine's hand-picked successor instead of Commissioner Ricky Arriola?
Many on the's beach have speculated that Levine would run and fund an Arriola bid for mayor. And Arriola was reportedly pit against Grieco in a telephone poll done weeks ago in which voters were asked who they would choose in a head to head if the election were today.
Read related story: Philip Levine 'parks' his train after poll — but only for now
This is the same poll in which they were asked multiple questions about the train to nowhere — Levine's "loopy loop" innercity light rail — which was suspended shortly after, most likely because it bombed.
Did Arriola bomb too?
Sure, there's plenty of time to think about it. Qualifying isn't until the first week of September. And Arriola can work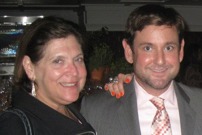 on his profile between now and then. But he will likely stay put. Because this being an open seat now opens it up to a lot of more truly viable candidates, including former commissioners Michael Gongora, who lost to Levine in 2013, and Deede Weithorn, who didn't dare run against him and his money but lost a bid for state rep last year. And Ladra is sure there is a political consultant or campaign guru looking for a young Latina or hombre to run. Because that's all Arriola has got going for him.
Grieco has reportedly been considering this mayoral run since last year, when Levine invited Raul and Fidel Castro to open a Cuban governmnt consular office in Miami Beach. Grieco was aghast and blasted Levine for it. He has also been openly against the train. And he believes he can do more to guide the city as mayor.
Levine had sold him out even earlier, when he lashed out at Grieco for voting against an 84% increase in storm water fees in 2014.
Read related story: Miami Beach break-up — Philip Levine and Michael Grieco
He has been fundraising as a commission candidate, for his re-election,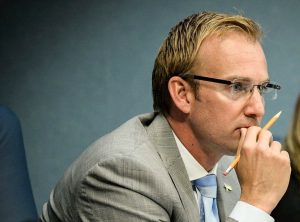 and has almost all his $234,000 that he'll be able to transfer to a mayoral account because we're sure his donors won't mind. Grieco also has at least two more fundraisers in the near future. Jay Parker, Steve Temes, Jordan Levy, Stephen Worth, Evan and Rustin Kluge, Brian Sidman and Keith Marks are hosting what Ladra believes is his first fundraiser for the mayor's run this Thursday at South Pointe Tavern. There will be another fundraiser Jan. 28 at the home of Eduardo Hepp and Randy Bullard.
Candidate Grieco will also have a press breakfast and resident Q&A next Tuesday, Jan. 24, at Cafe Avanti on 41st Street.